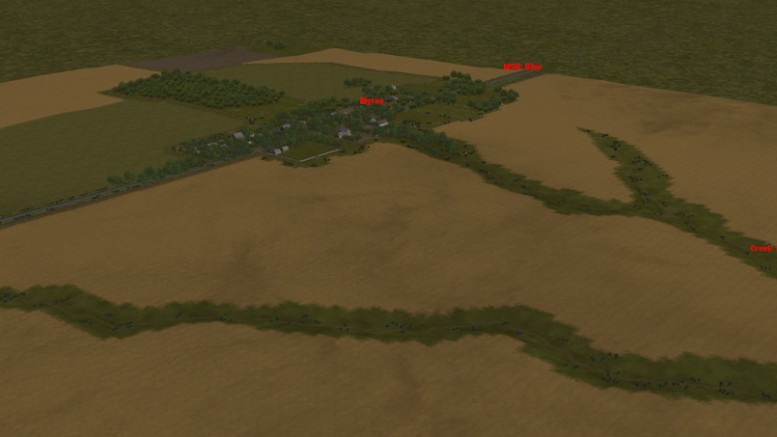 The front line in the war for Ukraine has stabilized. As the two sides rebuild, combat patrols cause trouble on both sides.
In a NATO salient in the Russian lines, enemy forces have been continually cutting the Main Supply Route with platoon and company sized elements. For the past several weeks, your air assault infantry company has been tasked with clearing these roadblocks, using your high mobility to quickly reach trouble areas.
This morning, infantry with several BMPs in support infiltrated through the gaps in our lines and occupied the village of Myrne, which sits astride the MSR. Your company was assembled and flown into an area north of the village. Take your force and clear Myrne of the enemy.
by SeinfeldRules
Download "AD_Myrne_Roadblock.7z" AD_Myrne_Roadblock.7z – Downloaded 331 times – 425 KB